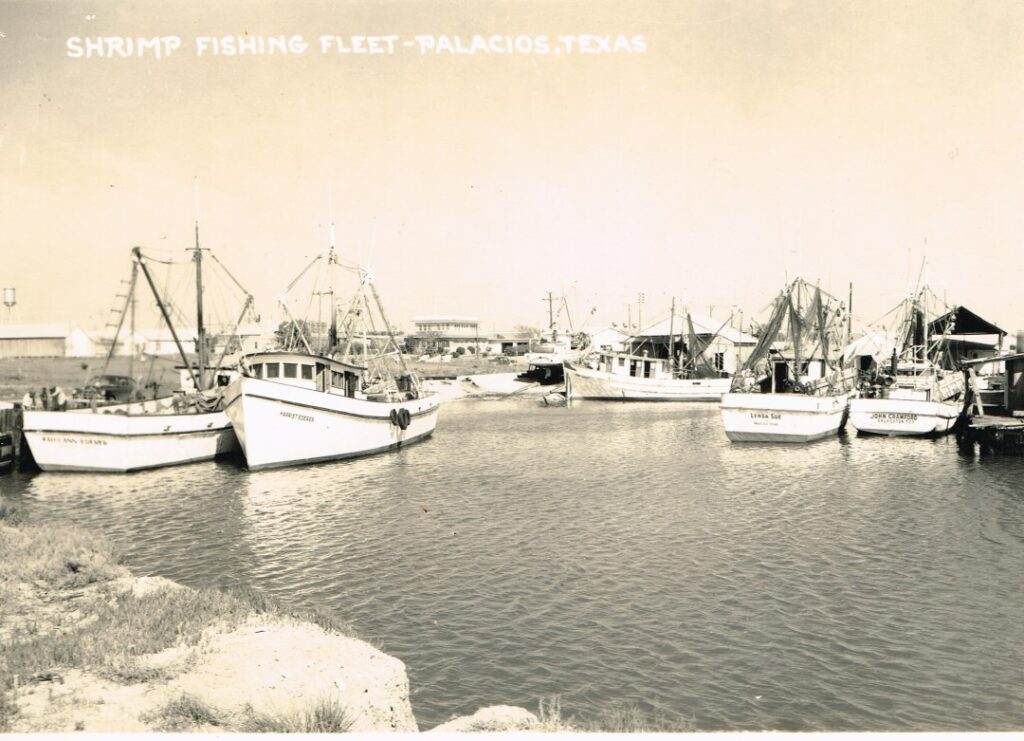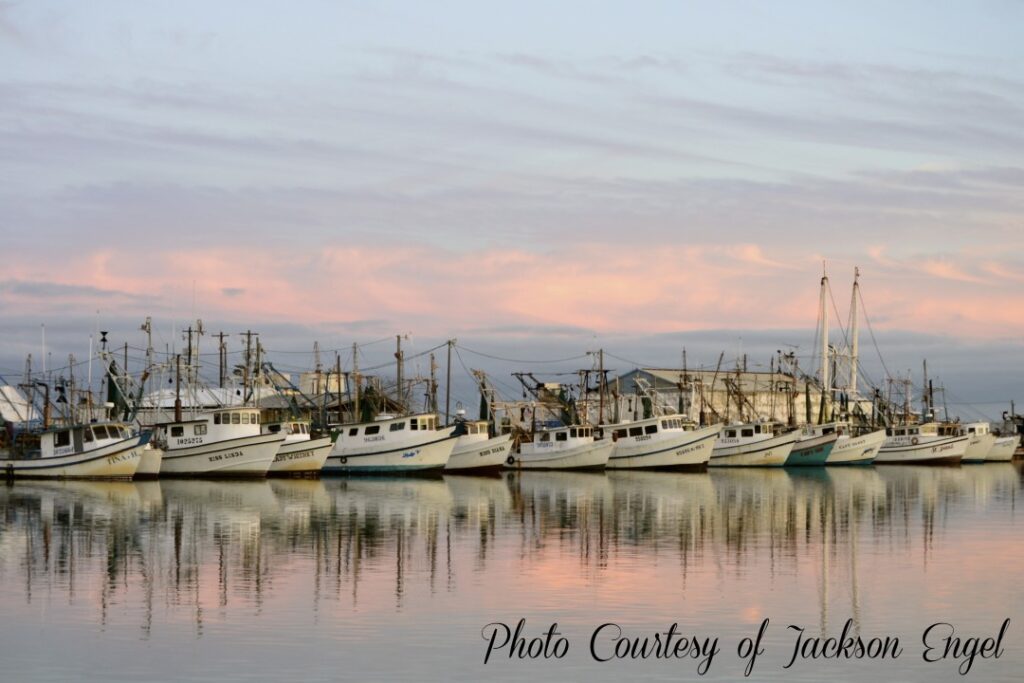 From the 1920's, when the first shrimp trawlers arrived in Palacios and the first harbor was dug, to the four large turning basins and busy Channel, many changes have taken place on the Port. The increased commerce and development in the area resulted in the creation of the Matagorda County Navigation District #1 in 1940. As turning basins were added and the shrimp fleet expanded, the number of boats in the harbor topped 400 in the 1980's.
With increased pressure on the shrimping and fishing industry in recent years due to imported seafood, lower prices and higher fuel costs, the Palacios shrimp fleet has declined to around 200 boats. Several families who have fished these waters for decades still maintain successful operations on the Port however. Shipyard activity has become diversified not only with Gulf and Bay shrimp boats, but now includes ferries, tugboats, barges and other commercial and large recreational vessels.
Due to increased availability of dock and land on and near the Port, new businesses have found a home here, including a tugboat and barge manufacturing company, a recreational vessel manufacturing company, and bulk cargo transportation. Other District properties, including a recreational vehicle park and commercial center, are available for development.
Barge traffic is on the increase at the Port of Palacios. The Gulf Intracoastal Waterway plays an integral part in the movement of cargo throughout the U.S. and bulk cargo transportation is the newest maritime enterprise to find a home on the Port. Although considered a shallow water port, regular maintenance dredging and the Port's proximity to many large agricultural tracts and coastal development projects provide a cheap, safe and environmentally friendly method of transporting fertilizer, grain, gravel and other building materials to the area.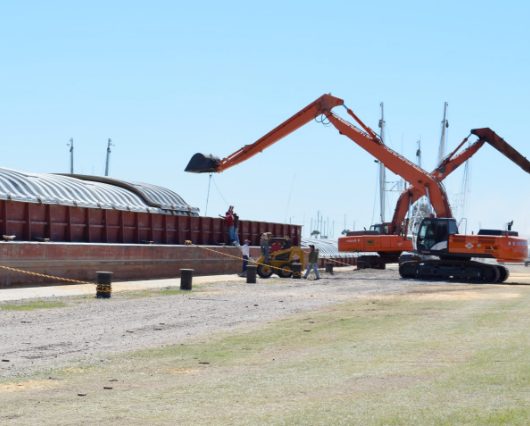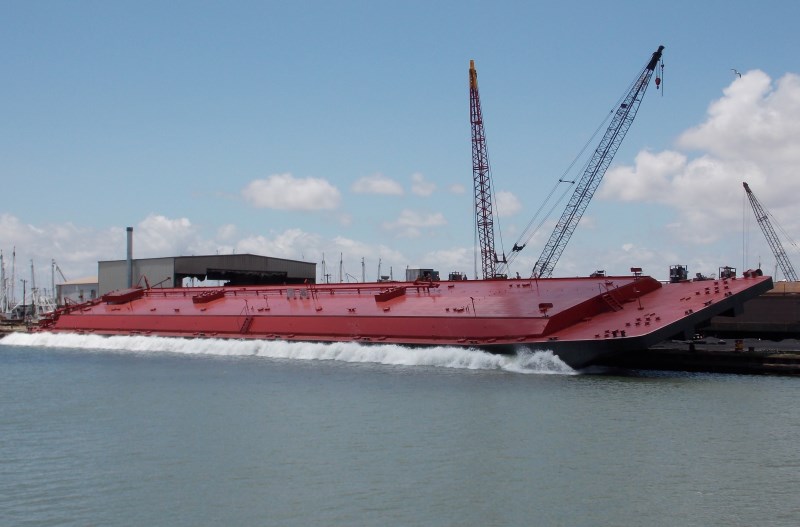 In the last five years, manufacturing and fabrication of tugboats and barges have added to the diversification of Port commerce. Tres Palacios Marine launched an average of one barge or tugboat per month in 2012 and employs over 65 craftsmen at their Palacios site. Improvements added to the Port by the manufacturing firm include a mobile paint building for barges, fabrication and welding platforms and a barge launch platform.
The arrival in Palacios of Ted Bates, Sr.'s "Helen B" from Alabama and its inaugural shrimp run at Palacios Bayou in 1922 signaled the beginning of an industry which endures today. Multi-generation shrimping families still head to the Bay and Gulf during "open season" despite continuing economic pressures on the traditions of the seafood industry. Over 7 million tons of shrimp were landed at the Port in 2012.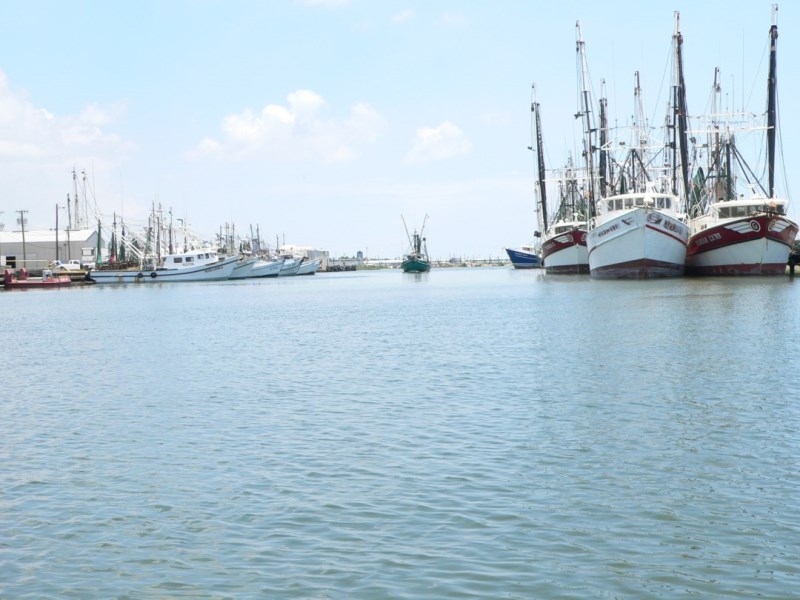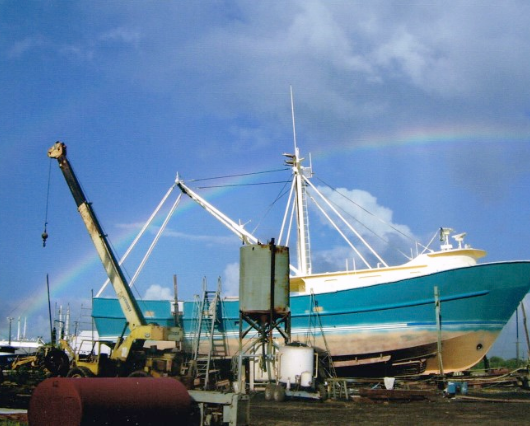 The Port is home to two shipyards, both belong to Palacios Shipyard. Services offered include repair, refit, fabrication, and dry dock, as well as new construction.